<!– google_ad_section_start –>
Written by

Susan Golis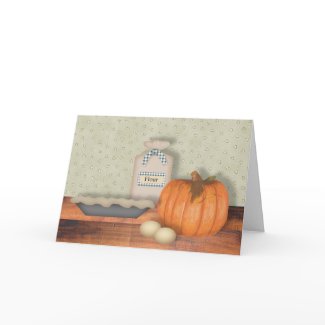 Make fresh pumpkin puree from whole sugar pie or white luxury pumpkin by baking the pumpkin whole in your oven and when it is cooked you can remove the strings and seeds easily.   Sugar pie and white luxury baking pumpkins have the sweet flavor and less strings and seeds.  The texture of these baking pumpkins makes a delicious fresh pumpkin puree that you can use for your culinary recipes.
 
 
Step 1.
Preheat your oven at 400 F.  Move the oven rack to the lowest setting in your oven.
Step 2
While the oven is heating, wash your pumpkin. Use tepid water and a scrub brush to lightly skim the pumpkin surface.  This brush will remove all dirt from the outside.  When the pumpkin skin is clean; rinse the pumpkin under the kitchen faucet to remove any remaining dirt.
Step 3
Poke holes in your pumpkin. Take a knife and stick it in the pumpkin and make 1/4 inch cuts into your pumpkin. Your knife needs to penetrate the flesh of the pumpkin. This is the same method as baking a potato. Set the pumpkin on a cooking sheet and put in the oven.
Step 4
Bake for 60-90 minutes.  The pumpkin is cooked when you insert a knife and it goes in and out easily.  Remove the pumpkin from the oven when it is done cooking and set on a cooling rack.
Step 5
Cool the pumpkin, then cut in half, remove the seeds and string pulp. Use an ice cream spoon to scoop out the pumpkin. Remove the smooth texture pumpkin puree all the way to the skin. Put the pumpkin puree in the food processor and blend. You will need 2 lb sugar pie or white luxury baking pumpkins = 2 cups pumpkin puree.
Tips
Pumpkin is a vegetable. It is rich in vitamin A, C, E, magnesium, potassium, and Iron. It is also a good source of fiber. There are many recipes for pumpkin pie, cake, muffins, cookies and pancakes and more. Whatever you choose, your family will be healthier when fresh pumpkin puree is added to their diet.
Image credit: Pumpkin pie card by zazzle.com
Comments

(0)



Write comment



<!– google_ad_section_end –>